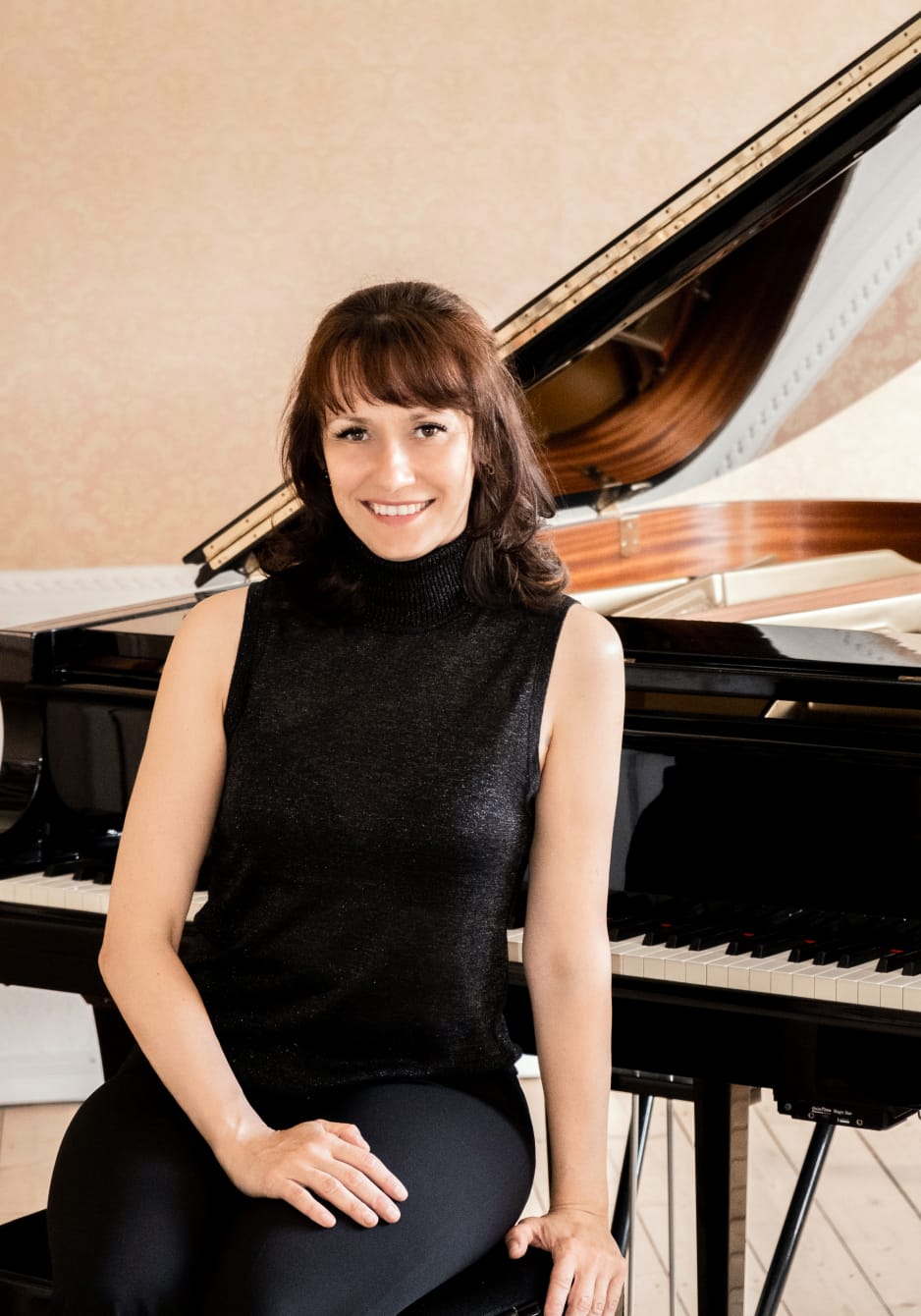 Vita
The charismatic pianist Nadja Naumova captivates with her sensitive highly virtuosic playing, to which she lends its special magic with elegance and passion. Born in Russia, she found her adopted home in Germany, where she still lives today. Her art combines the German and Russian piano schools in equal measure and is characterized by the musician's versatility and her passion for vocal music. Nadja Naumova is internationally in demand as a répétiteur, chamber musician and soloist.
The virtuoso's talent was discovered and nurtured in childhood. She attended the Music High School for the Gifted of the Saint Petersburg Conservatory and continued her education at the renowned Rimsky-Korsakov Conservatory, where she graduated with honors in the class of Vladimir Nielsen. A DAAD scholarship then took her to Germany, where she completed her concert exam in the soloist class of Prof. Vitali Berzon at the Hochschule für Musik Freiburg. In addition to her piano studies, she learned the organ and harpsichord.
Already during her academic education Nadja Naumova celebrated great international successes as a concert pianist. She made her debut as a soloist with the St. Petersburg National Symphony Orchestra and won first prize at the "Citta di Racconigi" competition in Italy.
In addition to her concert activities, Nadja Naumova is a dedicated teacher and accompanist. An important focus of her activity is the work with singers, which is especially close to her heart. She holds teaching position at the Conservatory in Detmold and is a sought-after guest in opera productions as well as in concerts and international master classes.
international master classes and is a much sought-after director of studies.
In March 2021, her new solo CD "Ready to fly" was released. It presents world premieres by the Russian composer Ivan Bogoyavlensky.
For her interpretation of these works she received the 1st prize at the competition of the "School of Velocity to the School of Mastery" ( Russia) in the same year.